Bitcoin
now browsing by tag
Source: National Cyber Security News
A CRYPTOCURRENCY vault aimed at protecting online currencies such as Bitcoin from hacking is about to be launched by a digital Canadian bank, it has been reported.
It comes after last month Japanese cryptocurrency exchange Coincheck announced it would have to pay back more than £300million to customers after their system was hacked, affecting 260,000 customers.
Now, Canadian bank VersaBank has announced they are setting up a "Blockchain-based digital safety deposit box" for digital currencies to protect investors from such attacks.
Announcing their brand new vault, VersaBank said: "Your digital assets are just as valuable as any family jewellery, property deed or stock certificate, but protecting them isn't nearly as simple.
"No storage device or commercial cloud service is completely safe, and most blockchain-based secure storage is only for crypto-currency and offered by companies you've never heard of, in places you don't know.
"Like a safety deposit box, only you have access to what's inside, and like a safety deposit box, it's been built by an institution you can trust to be there for the long run."
President and CEO of the bank, David Taylor, has said he hopes his company's latest offering to customers will help cement Canada as a cryptocurrency world leader.
View full post on National Cyber Security Ventures
Source: National Cyber Security – Produced By Gregory Evans
he county government of Mecklenburg, North Carolina, has been hacked, leaving their server files being held for a ransom of 2 bitcoins.
---
One of the growing problems for businesses and governments today is having their electronic files hacked and held for ransom. Last month, computer hackers targeted the Sacramento Regional Transit system, resulting in 30 million files being deleted. The ransom price demanded by the hackers for that attack was a single bitcoin. Now that ransom price is being doubled as hackers have hit the Mecklenburg, North Carolina county government and are demanding 2 bitcoins.
DON'T OPEN THAT ATTACHMENT!
County Manager Dena Diorio said that the hackers got into the county's system when an employee clicked on an email attachment they shouldn't have. (It's amazing in this day and age that people still click on strange email attachments.) Once the click took place, spyware and a worm were unleashed into the system, freezing all of the electronic files.
Diorio told county commissioners in a meeting that the files were being held for ransom as the hackers were demanding 2 bitcoins, which is now worth almost $25,000 (at the time of this article's writing). The deadline for paying the ransom is 1pm EST today.
Dena Diorio told reporters that the county was considering paying the ransom, but she did express some concerns over doing so, stating:
There's a risk you don't get the decryption key and don't get your files back. There's also the chance if they think you'll pay, they may try to get you to come back again.
IS IT CHEAPER TO PAY THE RANSOM?
Local governments and businesses do find themselves in a quandary when targeted by hackers. Is it actually cheaper to pay the hackers off to once again have access to critical files? A third-party group could restore said files, but using them could cost more than what the hackers were demanding. Of course, as Diorio mentioned above, paying off a hacker could embolden them to attack you again.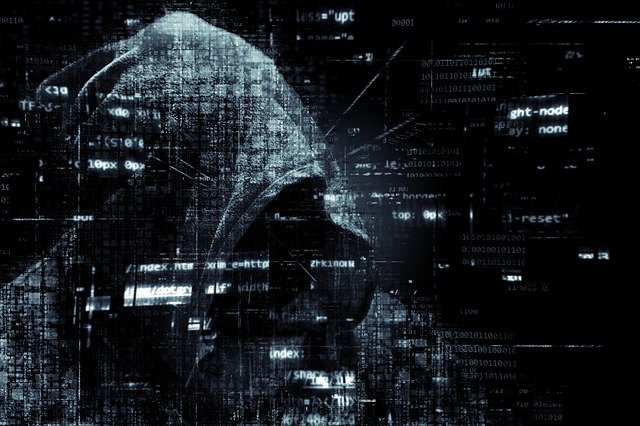 This difficult decision is summed up by Diorio when she said:
We need to determine how much it would cost (to pay) versus fixing it on our own. There are a lot of places that pay because it's cheaper.
The short deadline is obviously putting pressure on the country commissioners to capitulate to the hackers. As of now, the county is switching to paper records for their employees today.
As for the hacking attack, County Manager Dena Diorio summed it up by saying:
I don't think we were targeted. I don't think we were at fault. There have been many, many institutions that have been breached. I think we do everything we can to keep our firewall secure.
The post HACKERS #HIT NORTH #CAROLINA COUNTY #GOVERNMENT AND #DEMAND TWO #BITCOIN #RANSOM appeared first on National Cyber Security Ventures.
View full post on National Cyber Security Ventures
Source: National Cyber Security – Produced By Gregory Evans
As a bona fide cryptocurrency skeptic, I'm of two minds on Bitcoin and other cryptos. One, I don't think we know enough about them to invest in them as if they were stocks and bonds. The transparency isn't there.
But I also think that the tide of technology and investors isn't going to be stopped any time soon.
Regulators, of course, are concerned about cryptos. Vehicles are started up every day to invest and speculate in them. According to the Financial Times, the U.K.'s Financial Conduct Authority is eyeing new trading platforms that allow you to bet on crypto movements with as much as 30:1 leverage on derivative contracts linked to Bitcoin.
Where is this all going? As Bitcoin prices blow past $6,000 a share, millions of investors want a piece of the action. Yet there are far too many questions to answer before cryptos become mainstream investments.
In an insightful piece by Karen Webster of pymnts.com, she poses the kinds of questions all investors should be asking:
— Will Bitcoin Actually Replace Traditional Currencies? "No one believes in the merits of a global cryptocurrency, except bitcoin zealots.
The notion that central banks will give up monetary control of their fiat currencies for a global cryptocurrency, especially bitcoin, is just not happening, so we should stop talking about it. Even economists who never agree on anything, agree on that.
Besides, a currency that swings between $1,000 and $5,000 over the course of two years, and between $3,000 and $5,000 in the course of a few weeks, isn't exactly a good basis for operating a strong and stable foundation for a global financial system."
— Is Bitcoin A Legitimate Exchange Of Value?"Bitcoin has only two proven use cases after eight years: criminal activity and speculation.
I honestly don't understand why this continues to be dismissed in the face of mountains of evidence to the contrary. In the eight years since bitcoin has been a currency, transaction volume in the support of legitimate commerce is virtually nil."
— Is Bitcoin Really Free? "Bitcoin is anything but free. Miners now expect a fee for their work and won't process transactions for which they are not paid.
That means that those costs are passed down the ecosystem to end users. There's no such thing as a free lunch, even in the land of bitcoin."
— Is Bitcoin Immune From Hacking And Fraud?"The rising value of bitcoin has made exchanges prime targets for hacking, and thus has made hacks there quite lucrative.
The Mt. Gox hack netted $500 million, Bitfinex $72 million, Bitcoinica $460,000, Bitfloor $250,000 and Bitstamp $5.2 million. South Korea's Bithumb hack last summer — the exchange that serves 75 percent of the South Korean market for bitcoin — resulted in tens of millions of dollars lost for the 30,000 customers affected. Even the wallets that store bitcoin are vulnerable.
The FBI reports that some $28 million in losses were reported to them in 2016, triple what they saw in 2015. But that's only what's reported.
It's hard to imagine a money launderer or terrorist emailing the FBI to let them know they were hacked and lost money. That means that no one actually knows how much money has been lost to hacking, but the anonymity and irrevocability associated with bitcoin transactions means that the money lost is also irrecoverable."
— Is It Too Soon For Crypto Derivatives And Margin Trading? With futures contracts on T-bills and corn, you know exactly what you're buying. The markets are backed up by regulated exchanges that have been around for 100 years or more.
But with Bitcoin, are you buying bits of computer code or somebody's wildly irrational idea of what those bits and bytes are worth?
"There's a lot of interest from active traders and investors," Claus Nielsen, head of markets at Denmark's Saxo Bank, which has no immediate plans to offer crypto-CFDs, told The Financial Times.
"But this is not a liquid trading product yet. It's premature, and not professional, to offer margin trading on cryptocurrencies to the retail segment yet."
The post 5 #Questions #Bitcoin Traders Can't #Answer appeared first on National Cyber Security Ventures.
View full post on National Cyber Security Ventures
Source: National Cyber Security – Produced By Gregory Evans
NEW YORK – A Florida software engineer was sentenced to 16 months in prison for helping run an illegal Bitcoin exchange suspected of laundering money for a group of hackers who targeted financial and publishing firms including JPMorgan Chase & Co. and Dow Jones & Co.
Yuri Lebedev, 39, helped operate Coin.mx, which tricked banks into processing bitcoin transactions by disguising them as restaurant-delivery charges and online purchases of collectible items. He was convicted in March of conspiracy and fraud following a month-long trial in Manhattan.
Lebedev, wearing a black suit, stood before sentencing to tell the judge he regretted his actions. He said he joined Coin.mx to create "cutting edge technology" and build something "that would make me exceptional."
"I got carried away," he said, adding he realizes now "there are no shortcuts."
U.S. District Judge Alison J. Nathan in New York said Lebedev used his "impressive technology skills" to trick banks, making them "unwilling participants in the scheme."
Prosecutors said the unregistered exchange sold bitcoins that were used in illegal online transactions and as payment in ransomware attacks. To help dodge regulators, Lebedev also conspired with his boss to bribe a New Jersey pastor to let them take over a credit union that was run out of a church and use it to help legitimize the exchange's corrupt operations.
The operator of Coin.mx, Anthony Murgio, was sentenced to 5½ years in June. He admitted in January that he ran Coin.mx for the hacking scheme's main Israeli architect, Gery Shalon, the self-described founder of a sprawling criminal enterprise that hacked at least nine companies.
Lebedev was born in Russia and raised in Ukraine before moving in with a host family in the U.S. state of Georgia. His attorney, Eric Creizman, cited the wide-ranging nature of the scheme to portray his client as a husband and doting father of three who was been caught up in something too big for him to recognize. In court papers, he described Lebedev as an "unlikely criminal defendant."
"This case in which Lebedev was tried and convicted as a defendant involved a far broader scope of criminality than the conduct that Lebedev purposefully involved himself in or even knew about," Creizman said in a court filing.
Lebedev wasn't accused of money laundering and wasn't involved in the hacking scheme. Creizman emphasized his technology role and said he wasn't involved in the three-way calls with banks in which customers lied about the nature of their transactions.
Family and friends sent letters to the court supporting Lebedev, all of which described him as a man devoted to hard work and to giving his children the kind of opportunities he didn't have in Ukraine. His host family described how Lebedev tutored their child in math, while a college friend relayed how Lebedev washed dishes to avoid using a credit card for living expenses like others did.
Shalon's global network allegedly stole information on more than 100 million customers of banks and publishing firms and generated hundreds of millions of dollars in illicit proceeds from pump-and-dump stock scams and online gambling.
Murgio operated the exchange with Lebedev from about 2013 to 2015 through a front company, the Collectables Club Private Member Association, which lists Murgio's West Palm Beach address, court papers show. At Murgio's sentencing hearing, he wept and said he'd "screwed up badly."
The men "knowingly exchanged cash for people whom they believed may be engaging in criminal activity," the government said in court filings.
As part of the scheme, Lebedev was installed on the board of New Jersey-based HOPE Federal Credit Union to bribe Trevon Gross, a pastor who was convicted in the same case, to gain control of the credit union and use it to process corrupt bank transactions that would appear legitimate, court filings show. Gross hasn't been sentenced.
"Lebedev was one of the handful of co-conspirators involved in the credit union's processing of over $60 million in risky" transactions, prosecutors said in court papers.
Lebedev's role was to set up an array of servers that Coin.mx used to process its transactions, a critical element of the scheme that required constant attention to avoid detection by the banks, the U.S. said.
"One of those critical issues that Lebedev handled was the use of separate servers to mislead banks and payment processors into thinking that Coin.mx bitcoin transactions were actually Collectables Club memorabilia and MyXtremeDelivery food transactions," the U.S. said in court papers.
Lebedev also attempted to obstruct the case by deleting files from a computer, prosecutors said.
Shalon and his alleged top lieutenant, Ziv Orenstein, were arrested in Israel in July 2015 and extradited to the U.S. last year. They have pleaded not guilty. An American who allegedly conspired with them, Joshua Aaron, who attended Florida State University with Anthony Murgio, was detained by Russian authorities in 2015 and returned to the U.S. to face charges. He denies wrongdoing.
The post Florida #man gets 16 months over #bitcoin bank #hacker scheme appeared first on National Cyber Security Ventures.
View full post on National Cyber Security Ventures
Source: National Cyber Security – Produced By Gregory Evans
Security intelligence group RedLock has exposed hackers who were using Amazon Web Services (AWS) computing resources to mine bitcoin. In a report from the intelligence company it found that at least two companies were targeted: Aviva and Gemalto, both multinational corporations. RedLock were alerted to the situation after realizing that…
The post Hackers Use Amazon's AWS Computing Resources to Mine Bitcoin appeared first on National Cyber Security Ventures.
View full post on National Cyber Security Ventures
Source: National Cyber Security – Produced By Gregory Evans
A Chinese Bitcoin trading exchange has denied rumors that it suffered a hacking attack after its users lost a total of $2.5 million in Bitcoins to unknown actors. On 4 October 2017, OKex, a cryptocurrency exchange which functions as part of the Chinese Bitcoin company OKcoin, acknowledged that several of…
The post Chinese Bitcoin exchange denies hacking rumors after theft of $2.5M appeared first on National Cyber Security Ventures.
View full post on National Cyber Security Ventures
Source: National Cyber Security – Produced By Gregory Evans
OKEx, a Bitcoin exchange based in China, issued a statement over the weekend, denying it was hacked and blaming recent thefts on careless users who didn't secure their accounts. Rumors that hackers breached OKEx started since the end of August when several users began complaining about funds disappearing from their…
The post Bitcoin Exchange Denies Getting Hacked After Customers Lose $3 Million appeared first on National Cyber Security Ventures.
View full post on National Cyber Security Ventures
Source: National Cyber Security – Produced By Gregory Evans
Last month, North Korea was banned from exporting coal to China, its biggest buyer. The rogue regime may have found a new use for these idle coal supplies: powering bitcoin mines. That's according to research by Recorded Future, an information security firm that counts the Central Intelligence Agency's venture capital arm among its…
The post North Korea may be mining bitcoin in addition to hacking it appeared first on National Cyber Security Ventures.
View full post on National Cyber Security Ventures
Source: National Cyber Security – Produced By Gregory Evans
Cryptocurrencies like Bitcoin make a big deal of their security; theoretically, they are almost impossible to hack. Every transaction is stored in a 'digital ledger', shared across multiple machines; an attacker would need to compromise every computer in the chain to successfully hack the system. However, the digital wallets that…
The post Bitcoin users are opening their wallets to hackers through mobile networks appeared first on National Cyber Security Ventures.
View full post on National Cyber Security Ventures
Source: National Cyber Security – Produced By Gregory Evans Hackers have proven just how urgently a gaping flaw in the global telecoms network, affecting what's known as Signalling System No. 7 (SS7), needs to be fixed. In a video demonstration, shown to Forbes ahead of publication today, benevolent hackers from Positive Technologies were able to […]
View full post on AmIHackerProof.com | Can You Be Hacked?