County
now browsing by tag
Source: National Cyber Security – Produced By Gregory Evans
Purcell won't seek re-election
Published

BIG RAPIDS — Jared Christensen, a deputy with the Mecosta County Sheriff's Office and chief of police with the village of Morley, will be entering the race for the office of Mecosta County Sheriff in the 2020 election.
Christensen, 38, of Big Rapids, announced his plans to run for office on the Republican ticket after learning Todd Purcell, the current sheriff in Mecosta County, will not be seeking re-election this year.
"There has been talk that the seat may be open in the upcoming election, and several people have approached me in the last few months and asked that I consider running for sheriff," Christensen said. "After dozens of conversations with community leaders, business owners and a great cross-section of local residents, I am excited to lead the sheriff's department into the new decade."
Purcell confirmed he will not be running for sheriff in 2020 after Christensen issued a news release declaring his entrance in the race and some of his goals if he is elected.
"This is my 29th year here in this office serving Mecosta County, and I feel it's time to pass the torch and move on to new things," Purcell said. "At this point, I'm not supporting anyone in the race, but that may change after the filing deadline."
Although excited about running for the office of sheriff, Christensen said he has enjoyed his time working with Purcell.
"I've had a great working relationship with the sheriff's office since I've been there," Christensen said. "I've also enjoyed working with Todd. He's always had an open-door policy."
As Christensen gears up for election season, he said he is ready to take on new challenges.
"It's always exciting to do something new. I feel like I've worked with the best people in the business, and hopefully we can continue to make things better," he said.
While Christensen has many goals for the position if he is elected, he said one of his top concerns is bringing a renewed community focus to the department.
"I'd like to see us more human-oriented," he said. "I'd like to reach out more to the community to see what they think about laws that change and how it affects their lives."
One way Christensen said he hopes to accomplish this goal of resident interaction is by establishing a Citizen's Academy, where people can learn more about local law enforcement.
"By involving the community members in our sheriff's office, we will learn from them, and they will learn how they can help to keep their communities safe," he said.
In addition to working more with the public, Christensen said his campaign will focus on combating the "crimes of today," including cyber crimes, the drug epidemic and scams.
"As technology changes, everything changes with it. We see a lot of cyber crimes, and my goal with that is to update the way we enforce laws, as far as the technology we have and training," he said.
Christensen said while part of his goal is to improve the way officers search for offenders, he also hopes to find ways to stop people from committing additional crimes.
"In the coming years and beyond, we will see new crimes and find new ways to fight them," he said. "That means we have to focus on reform. We must reform the way we search out offenders and bring them to justice — but with that, we also have to find ways to reform offenders and offer them the support they need to avoid becoming a repeat offender."
Kevin Lamb, a local business owner and Mecosta County resident, said he is excited to support Christensen's campaign.
"He is a family-man who has a long track record of keeping our community safe while being fair and just when applying the law," Lamb said.
Christensen resides in Mecosta Township with his wife and their three children. He said in his free time he enjoys fishing, golfing and farming.
According to the Mecosta County Clerk's Office, no one has formally filed to run for sheriff yet.
The post #cyberfraud | #cybercriminals | Mecosta County Deputy Jared Christensen announces plan to run for sheriff appeared first on National Cyber Security.
View full post on National Cyber Security
Source: National Cyber Security – Produced By Gregory Evans Ministers are planning to give a huge budget boost and sweeping new powers to 'Britain's FBI' to combat the growing threat of online paedophile rings, people traffickers and County Lines drugs gangs. It comes as the National Crime Agency reveals the frightening scale of organised crime […] View full post on AmIHackerProof.com
Source: National Cyber Security – Produced By Gregory Evans 0 Camden County residents are being warned about a new scam that targets your cellphone CAMDEN COUNTY, Ga. – We're always on our smartphones so it's easy to let our guard down, opening the door for scammers.   Now, our cash and identity can be at risk […] View full post on AmIHackerProof.com
Source: National Cyber Security – Produced By Gregory Evans
he county government of Mecklenburg, North Carolina, has been hacked, leaving their server files being held for a ransom of 2 bitcoins.
---
One of the growing problems for businesses and governments today is having their electronic files hacked and held for ransom. Last month, computer hackers targeted the Sacramento Regional Transit system, resulting in 30 million files being deleted. The ransom price demanded by the hackers for that attack was a single bitcoin. Now that ransom price is being doubled as hackers have hit the Mecklenburg, North Carolina county government and are demanding 2 bitcoins.
DON'T OPEN THAT ATTACHMENT!
County Manager Dena Diorio said that the hackers got into the county's system when an employee clicked on an email attachment they shouldn't have. (It's amazing in this day and age that people still click on strange email attachments.) Once the click took place, spyware and a worm were unleashed into the system, freezing all of the electronic files.
Diorio told county commissioners in a meeting that the files were being held for ransom as the hackers were demanding 2 bitcoins, which is now worth almost $25,000 (at the time of this article's writing). The deadline for paying the ransom is 1pm EST today.
Dena Diorio told reporters that the county was considering paying the ransom, but she did express some concerns over doing so, stating:
There's a risk you don't get the decryption key and don't get your files back. There's also the chance if they think you'll pay, they may try to get you to come back again.
IS IT CHEAPER TO PAY THE RANSOM?
Local governments and businesses do find themselves in a quandary when targeted by hackers. Is it actually cheaper to pay the hackers off to once again have access to critical files? A third-party group could restore said files, but using them could cost more than what the hackers were demanding. Of course, as Diorio mentioned above, paying off a hacker could embolden them to attack you again.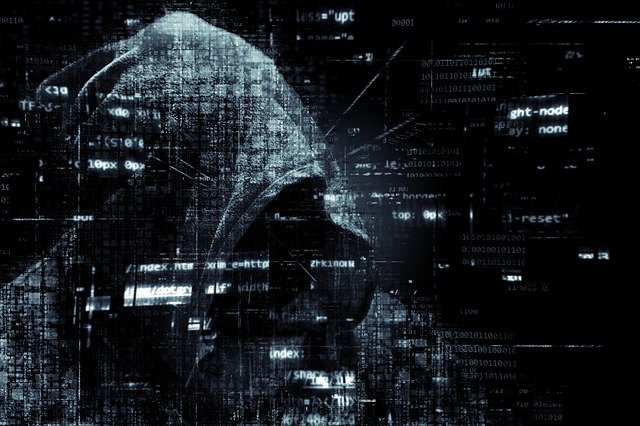 This difficult decision is summed up by Diorio when she said:
We need to determine how much it would cost (to pay) versus fixing it on our own. There are a lot of places that pay because it's cheaper.
The short deadline is obviously putting pressure on the country commissioners to capitulate to the hackers. As of now, the county is switching to paper records for their employees today.
As for the hacking attack, County Manager Dena Diorio summed it up by saying:
I don't think we were targeted. I don't think we were at fault. There have been many, many institutions that have been breached. I think we do everything we can to keep our firewall secure.
The post HACKERS #HIT NORTH #CAROLINA COUNTY #GOVERNMENT AND #DEMAND TWO #BITCOIN #RANSOM appeared first on National Cyber Security Ventures.
View full post on National Cyber Security Ventures
Source: National Cyber Security – Produced By Gregory Evans
Orange County officials failed to implement essential safeguards to protect county computer systems, which left the county unnecessarily vulnerable to hacking and other malicious activity until the problems were uncovered in recent months by a comprehensive audit. "We found that physical and [software access] security to data and programs WAS…
The post County Officials Didn't Protect Computer Systems from Obvious Hacking Risks, Auditors Say appeared first on National Cyber Security Ventures.
View full post on National Cyber Security Ventures
Source: National Cyber Security – Produced By Gregory Evans
No important data was compromised in a hack Thursday of Leon County's government website by an ISIS-linked group. Up for only minutes on the Leon County homepage, the message accompanied by a photo of North Korean Supreme Leader Kim Jong-un and audio of a 1964 Ronald Regan speech was gone…
The post ISIS-linked group claims hack of Leon County website appeared first on National Cyber Security Ventures.
View full post on National Cyber Security Ventures